Select the plan that's right for you
Unlock full access to Slender Kitchen
Save money on meal planning…
Switch to a yearly subscription and save 50%!
You're saving 50%
When you purchase an annual subscription.
Best Value!
Breakfast, Lunch, and Dinner
$6
per month, billed annualy
Sign Up
Total $144 $72
Dinner Only
$4
per month, billed annualy
Sign Up
Total $96 $48
* 14-day money back guarantee applies to yearly subscriptions only.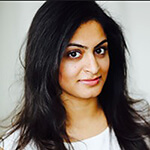 So easy to follow

I consider myself cooking-challenged. But the meal plans are so easy to follow. The food is delicious and I really look forward to eating it. I think the price is very reasonable for what you get. I have lost 10 lbs. in the 4 weeks I've been doing the meal Plans. Thank you so much!

Bhavisha | Los Angeles, CA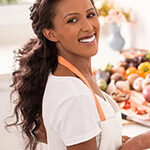 Every recipe tried has been a hit

I have your meal plan for 4 – and really really enjoy it. I especially liked the spinach and egg cupcakes, with ham as the "cupcake wrapper". So far every recipe tried has been a hit, especially the cowboy burgers. If you would like more specifics or a longer testimonial let me know. I would definitely recommend you to others

Tiffany | Hampton Falls, NH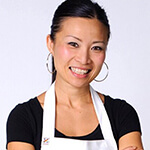 Lost 2.2 pounds

I followed your meal plan last week and lost 2.2 pounds at my weekly weigh in! It's super easy to follow and allows me to plan ahead and prepare myself for a successful week. Thanks for making life just a little bit easier!

Courtney | Seattle, WA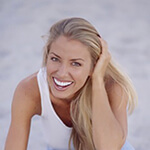 So glad I bought the Meal Plan

Love, Love It. This week my husband is out of town. So I went back to week 1. I have had the Korean Beef Tacos every night. Amazing. And love the slaw for the top. So glad I bought the Meal Plan. Haha, I even sent my husband a picture of the tacos to tell him how good they are.

Christi | Albany, NY
How does the 14-day money back guaranty works?
If you cancel a yearly plan within 14 days of siging up you may contact us to request a refund. No questions will be asked, in the other hand if you decide to cancel, but keep your subscription you will still have access to your account and to your meal plans, but will not be charged beyond your current subscription period.
Can I change plans at any time?
Yes. Simply click on "Manage my subscription" and you will see your options.
Do I have to sign a long term contract?
No. Slender Kitchen is a pay-as-you-go service. There are no long term contracts or commietments on your part. You simply pay based on the type of subscription you select.